About A.B. Uniform
A.B. Uniform is a New York City-based clothing brand reimagining classic uniforms to create timeless garments for everyday wear. Founded in 2019 (originally as Wagner) by Antonia Belt, the company is rooted in craftsmanship, simplicity and durability.

Growing up in Berlin, Antonia learned her trade as a men's tailor in the German guild system and at the Berlin Opera. Antonia has always been inspired by workwear and uniforms, and the timelessness and unity they represent; whether they are the blue outfits of French factory workers, the black corduroy suits of German carpenters, the colorful aprons of her grandmother, or the ubiquity of a pair of jeans.

A.B. Uniform evolved out of an appreciation for the engineering of well made clothing and the simplicity of work uniforms. The color palette uses bold shades combined with natural textures and denim. An often overlooked design feature, pocket construction, is a crucial element of A.B. Uniform, creating geometric patterns, integrity, and utility.

A.B Uniform uses organic fabrics wherever possible and all of their denim is dead-stock. Most fabrics are 100% Cotton and ethically sourced. The collection is manufactured in small factories in NYC and Japan.
Antonia's mother in the original windbreaker.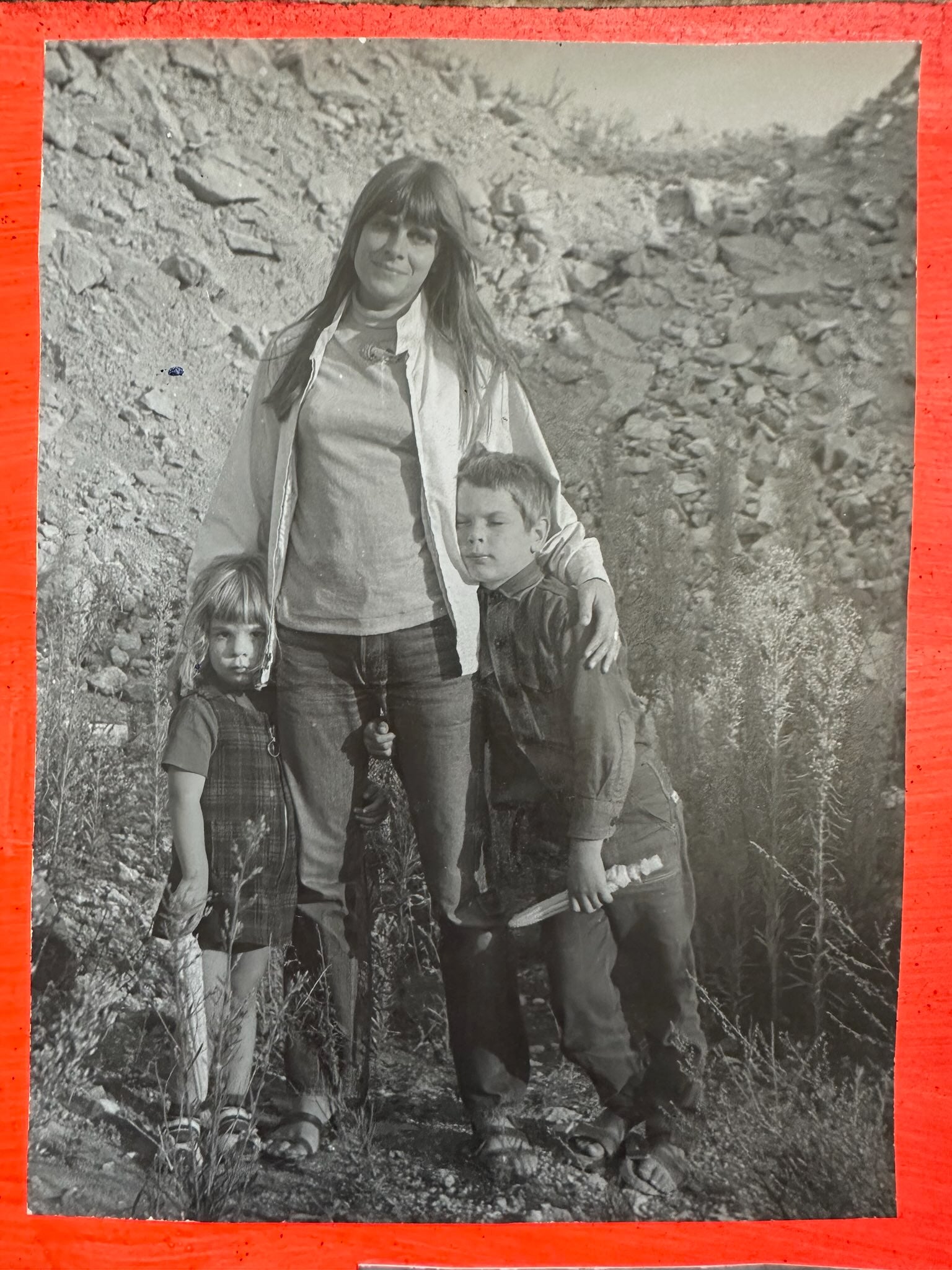 Look Book
Shipping and Returns
We accept returns within 30 days of your purchase.
Simply respond to your confirmation email, request a return label and send your item back to us free of charge.
After we receive the item and it is clean and unworn you will be refunded.
We prefer shipping with UPS domestically and USPS or DHL internationally.
Contact us if you need a special arrangement.
The full terms can be read here: General Terms, Shipping Policy, Return Policy, Privacy Policy.